Pitt Nursing joins National Nursing Climate Challenge to Fight Climate Change
Launched in 2018, the Nurses Climate Challenge added a "School Commitment" component in 2020 to empower nurses to educate their colleagues and community about the impacts of climate change on human health. In November 2022, the University of Pittsburgh's School of Nursing joins 60 colleges and universities across the United States who are already taking part in the initiative.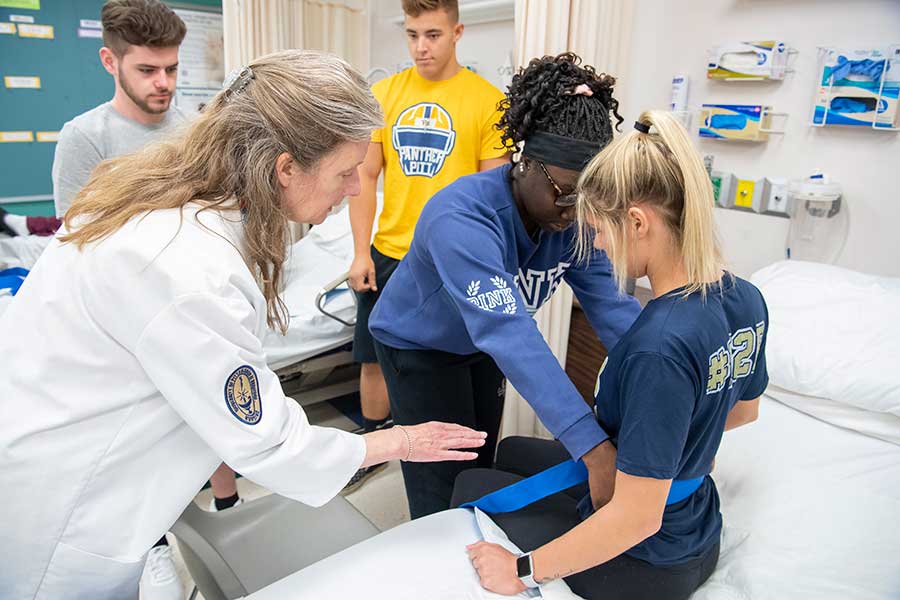 The Nurses Climate Challenge is a global initiative that brings together nurses around the world to educate health professionals about the health impacts of climate change. The belief is that as one of the most trusted professionals in the world, nurses can be the ideal advocates for increased climate action in the healthcare sector – a significant contributor to climate change, representing 4.4% of global net emissions.
"Pitt Nursing has committed to the challenge to arm their students with the knowledge and skills to care for a population dealing with issues of extreme heat, air pollution, volatile weather, vector borne diseases, and negative mental health impacts of climate change," said Jacqueline Dunbar-Jacob, PhD, RN, FAAN, Dean and Distinguished Service Professor of Nursing. "Being part of the commitment is a simple, easy, way to introduce climate and health content into the curricula."